Amy Quist: Intuitive life coach, energy worker, and yoga instructor
Quinn is a healer for the mind, a therapist for the intuitive empath.
A year prior I did my yoga teacher training, looking to deepen my practice and bring healing to the mind, body and spirit. While there was definitely a benefit in all 3 areas, the deepest healing was the physical. In the end my mind was still against me and I couldn't even comprehend the impact it was having in my well-being. The cognitive dissonance was real.


"Then I stumbled into Quinn's group, I was brand new to the concept of life coaching but there was something special about Quinn's message that reached deep inside of me and told me that I had no choice but to hire her. It felt like life or death at this point, my spirit was exhausted from living a life that was out of alignment with who I was.
While my mentorship with Quinn only lasted 3 months, it took almost a year for me to unpack all of the baggage that had been dragging me down for so long (and still ongoing). In a way Quinn saved me from myself, she shined a light on the limiting mindsets that were holding me back from living and expressing my truth.
From the moment I connected with Quinn it was like reuniting with a long lost soul sister. As if I had finally found a missing piece to myself, someone who understood me at the deepest level. That alone was incredibly healing. Then she began to work her magic, reminding me of my own power and wisdom that society had tried to stomp out of me. Using her powerful intuition to root out karmic patterns that are generations old. She showed me that it was possible to live the magical life that I so desperately craved, I just needed to release anything that told me otherwise.
Quinn was a catalyst for unprecedented growth, it was painful and dark but the results were exponential in anything I would of been able to accomplish alone, leaving me feeling lighter and full of life, falling in love with myself again. All areas of my life have flourished since Quinn entered my life, I learned to have healthy boundaries with myself and others, my relationship to myself has deepened immensely which has positively impacted all my other relationships.
I can once again connect intimately to the soul's of other people, where before I had closed myself off in a form of self defense. I have began to live a life full of passion with way less compromise on my core values. I know who I am again and feel confident in my own skin in a way I haven't for almost a decade. I could go on and on about how Quinn's teachings have changed my reality, my whole world, but instead I will finish off by saying, from the bottom of my heart, I am eternally grateful for Quinn shining her light in this world."
Lauren Hendriks: Yoga Teacher, Retreat Leader, & Life Coach
I had a dream. To start a business to teach people how to feel better.
In their body. In their mind. In their emotions. A business that would provide hope to people that life could be so much more. That there could be a clear pathway to achieving your dreams while enjoying the journey. That this was all within reach in this very lifetime.
And so, I started learning all the things to get my business off the ground. The funnels, the marketing strategies. I hustled my butt off. I was pushing at all hours to do this on top of my full-time job and yoga teaching. Problem was, with all the hustle the dream started to fade. My business became a burden. It sucked the life out of me.
Maybe this was a huge mistake! What was I thinking?? I asked the universe for a clear sign I should keep going. It sent me Quinn….
"After working with Quinn for three months, the doubt, confusion & hustle are gone. My mission couldn't be clearer and stronger. I am certain of my path and my unique gifts. Goodbye indecisiveness. Hello to doing my business my way, in my time. Goodbye to feeling like everything will fall apart if I make a mistake. Hello to having the courage share my true self with the world. I now have a blueprint for my business – my content, my offerings and my unique coaching gift – that I can use and cherish forever. All the pieces of puzzle finally fit together and make sense. In my business. In my life.
Quinn's intuitive coaching style and her way of holding space for you to grow is unlike anything else you can experience on this planet. Taking a leap of faith to invest to work with Quinn was truly one of the scariest decisions I've ever made. It was so worth it though and I'd do it again in a heartbeat."
Victoria Renee: Medium, Poetic Writer, Stage Actress, and Singer
This is what has happened to me since my mentorship began with Quinn Downie:
My bipolar disorder, anxiety, and PTSD symptoms have become completely manageable.
In May I was completely hopeless and totally unsure of who I was as a person or how to heal myself. She didn't hand me the answers, but she held a space for me to learn to grow, believe in myself, love myself, and truly accept my gifts. This was exactly what I needed.
"I have been opened up to my gifts and stopped hiding from them. She helped me discover which of my Intuitive Gifts were the strongest, and how to listen to them above all else. That lead to some intense shifts and rapid growth that I could barely keep up with. It wasn't all smooth sailing, but in the darkest times I found what my soul needed and what my other gifts were that I had been hiding inside of me for so long.
From recognizing my Intuitive Gifts, I have so many of these other added benefits that weren't even part of the program! They naturally came as a part of it. Now I allow spirits to contact me whenever they want to and whenever I allow them to instead of hiding from them. I've learned that I can naturally interpret dreams and recognize omens/signs everywhere. I've learned to heal my inner child (or at least start to because she has been through A LOT).
I've learned about true sisterhood
About living through love instead of constant fear
That a best friend can be your most valuable teacher
That I am powerful and more than enough. That I am gifted and meant to share those gifts with others so that they too can heal and shed the patriarchal nonsense that holds us down and limits us in nearly every possible way. That I am also a valuable teacher.
But honestly, thank you for teaching me how to save myself. I would probably still be completely miserable, unaligned, and completely cut off from my Inner Tori if we hadn't taken this step together.
I love you so much."
Cristina de la Fuente: Transformational Life and Business Coach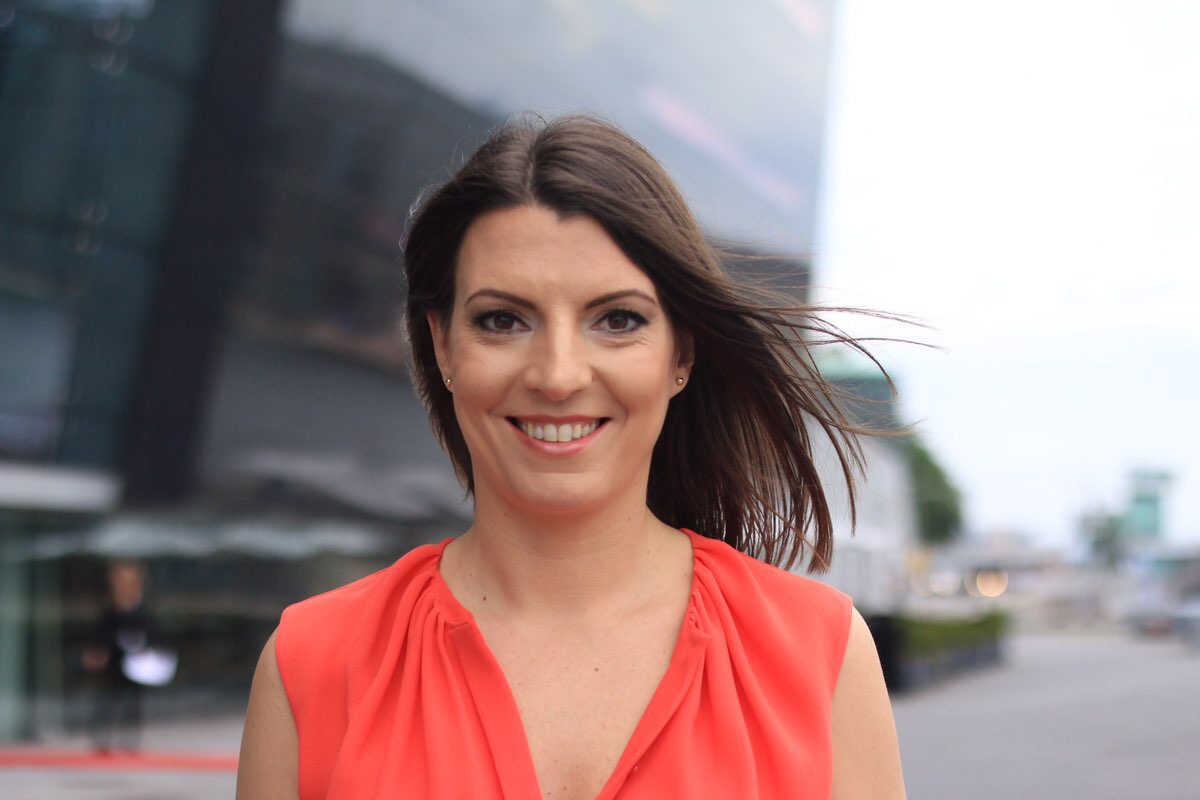 Quinn has simply changed my paradigm about making sales, driving my business and living my life.
Her methodology for manifesting results by living the magic of tuning into my intuition and taking inspired action has led me to sign two 1:1 clients, double up my prices and opened endless opportunities for potential clients not only for my 1:1 program but for group sessions and other variety of services.
I signed my 2 clients by literally just asking the universe and being mesmerized with the amount of synchronicities that lined up for me. No long work hours, forced sales call and tedious efforts.
"While I am still on my path to achieve my vision, I feel the ball is rolling, and I feel I have the inner power and wisdom to make it happen, without the shadow of a doubt.
Working with Quinn is much more than individual sessions, she has an extraordinary set up for continuous support and she is really generous and fun too!
One of the best investments I've done so far."
Amanda McNair: Uncensored Confidence & Life Coach
Your words are absolute truth.
Before I met you, I was making peanuts in my business - and since we have been working together, I have been having consistent $5K+ months
Olivia Rose: Sexuality & Relationship Coach, Feminine Empowerment Mentor
SO I just want to shed some mad love on my babes Quinn Downie…
Literally I just met this beautiful woman in person a few weeks ago, and I can tell you JUST by being in each others energy MASSIVE shifts have happened..
HER GIFTS ARE UNREAL.. she unlocked something in me today, my gifts AND something I had NEVER spoke to anyone about that was REALLY deep and buried down, like it was a total holy shit moment..
Just with our friendship it has been such a blessing, and if you are thinking about hiring her I can only IMAGINE what you could accomplish with someone like her!!!!
Literally GET YO SELF SOME QUINN BABY
I love youuuuuu and I'm so grateful the world brought us together
Daphna Romanoff: Astrological Business Coach & Strategist
Quinn is a powerhouse coach who has changed my life.
She is someone who can make you laugh, make you think, and make you believe in yourself and your gifts more than you ever have before.
In this world full of coaches and gurus, Quinn shines a light of genuine soul sister connection and respect. Quinn helped me shift from a overwhelmed and underestimated mom trying to get it all together into a self assured, supported, and confident coach.
I highly recommend working with Quinn if you are seeking to enhance your own natural gifts and powers without burning out or selling out. She will blow your mind and remind your soul who you truly are - a queen, goddess, and above all a powerful and sacred soul.
Brittni Colleen: Intuitive Success Coach and Oracle
I could probably write a whole book on how much Quinn's mentorship has not only transformed my business but my life.
I was coaching for 2 years prior to hiring Quinn and throughout those years I ended up feeling exhausted, burned out and the workload was never ending. I was doing more behind the scenes activities that felt unaligned or uninspired than actually coaching.
"I knew there had to be another way; that is when I discovered intuitive coaching with Quinn. Not only have I made more in my business in 3 months than I did in 2 years, but I am working less and making an even greater impact - my actions have become extremely potent and inspired, I am connecting with my soulmate clients on a daily basis and running transformational sessions for my clients through my unique craft that Quinn helped me to unlock.
Further, I always thought that my gifts were something everyone had which is definitely not the case. I see how my gifts, my authenticity and unique craft have completely brought my business to the next level WHILE enjoying life. I now have time to do things I love, spend time with my husband, be with friends, read a book and not feel guilty over me time because I now know that my soul essence is enough.
Thank you Quinn!"
Denisse Candelario: Mystic Soul Coach, Thought Leader, & Paradigm Alchemist
I found Quinn on a post with thousands of comments that I was scrolling, and she instantly stood out to me.
Even through the tiny bubble of a profile picture, she shone with so much sincerity and inner beauty and I knew she was so different than the other coaches in the online space.

As I began to follow her, and then eventually work with her, she proved all of that to be right.
"Quinn is nothing like the average coach that you see popping up on your news feed. She isn't just about the money, or the follower count, or any of the those things. She is a prime example of what the world needs to change...

She helped me shed layers of myself that weren't needed any longer. She showed me that being myself is the only thing that NEEDS to be done in business. She taught me that what I have to say is needed, wanted, and further proved what I have thought to be true on the change this earth is going towards, and how businesses are shifting into a different paradigm.

She isn't just a coach, she is a world changer. One of the most unique and confidently herself woman that I know, and has become one of my very best friends.

If you give her a chance to be in your life, I PROMISE you, that she will help your soul shine like never before.
Love my Quinn"